Radnor Gardens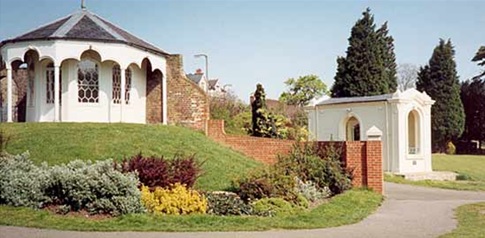 Radnor Gardens is a small park which lies adjacent to Cross Deep, a major road from Twickenham to Teddington and Kingston. The road forms the western boundary of the park and the River Thames borders its eastern boundary. The park is owned by the London Borough of Richmond upon Thames.
Upcoming Events
Horseracing Evening 2018

Have a great evening out, and help raise funds for the cafe and gardens!
Date: 12 July 2018
Venue: Cole Court Centre, 150 London Road, Twickenham. Free parking available. Buses 267 and 110 pass the door. First stop after Twickenham station.
Timings: 7 pm Arrival and buffet
7.45pm Racing starts
9.30pm Last race
Refreshments: Complimentary glass of wine (or soft drink) on arrival, followed by free hot and cold finger buffet. Extra wine and other drinks can be bought at the bar.
Racing: A number of real races are shown on a large screen, with fictional names of the horses, and odds on their success. Attendees are invited to place £1.00 bets on as many horses as they wish. If they win, they are paid out according to the odds. In the last race, it is possible to bid for the horse itself. It all gets very exciting as the races near the finish!
Tickets: Only £10.00 a head! Payment taken on the door, but please tell our Treasurer, Peter Ruygrok, (peter.ruygrok@gmail.com) if you plan to come for catering purposes. No need to get a table together. Come as individuals, couples or groups – but come!